MIDWEST HALLOWFEST




AMERICA'S BEST


HALLOWEEN FESTIVAL,
FOOD, BEER & WINE FESTIVAL,
& HAUNTED HOUSE FESTIVAL...


ALL IN ONE!
If you Love Fall... if you Love Halloween... if you Love Food, Beer & Wine... or if you Love Great Entertainment... then you'll Love the Midwest HallowFest 2023 hosted in conjunction with Fear Itself at Legend Park!
Midwest HallowFest features endless Fall Events and Activities including a Fall Food, Beer & Wine Festival, several of America's Top Rated Haunted Houses, Arcade Games, Midway Games, Stage Shows, Musicians and DJs, Fireworks, Fire Pit Parties and so much more. The HallowFest also showcases Street Performers, Face Painting, the Atomic Bubble Bashes... even Mini Pony Interaction! Come enjoy the Excitement!

The Midwest HallowFest
Back at Legend Park for 2023
Watch, Hear, Taste & Experience It All!

THE 2023 MIDWEST HALLOWFEST AT LEGEND PARK
HALLOWEEN EVENTS • HAUNTED HOUSES • FOOD, BEER & WINE
HALLOWEEN EVENTS & ACTIVITIES

LIVE MUSIC & ENTERTAINMENT

STAGE SHOWS WITH DANCERS & MUSICIANS

FOOD, BEER & WINE

THE TOP HAUNTED HOUSES IN THE COUNTRY

AND MUCH, MUCH MORE!


ALL AT HALLOWFEST THIS FALL!
THE MIDWEST'S BIGGEST, BEST HALLOWEEN FESTIVAL!


Check out the HallowFest Schedule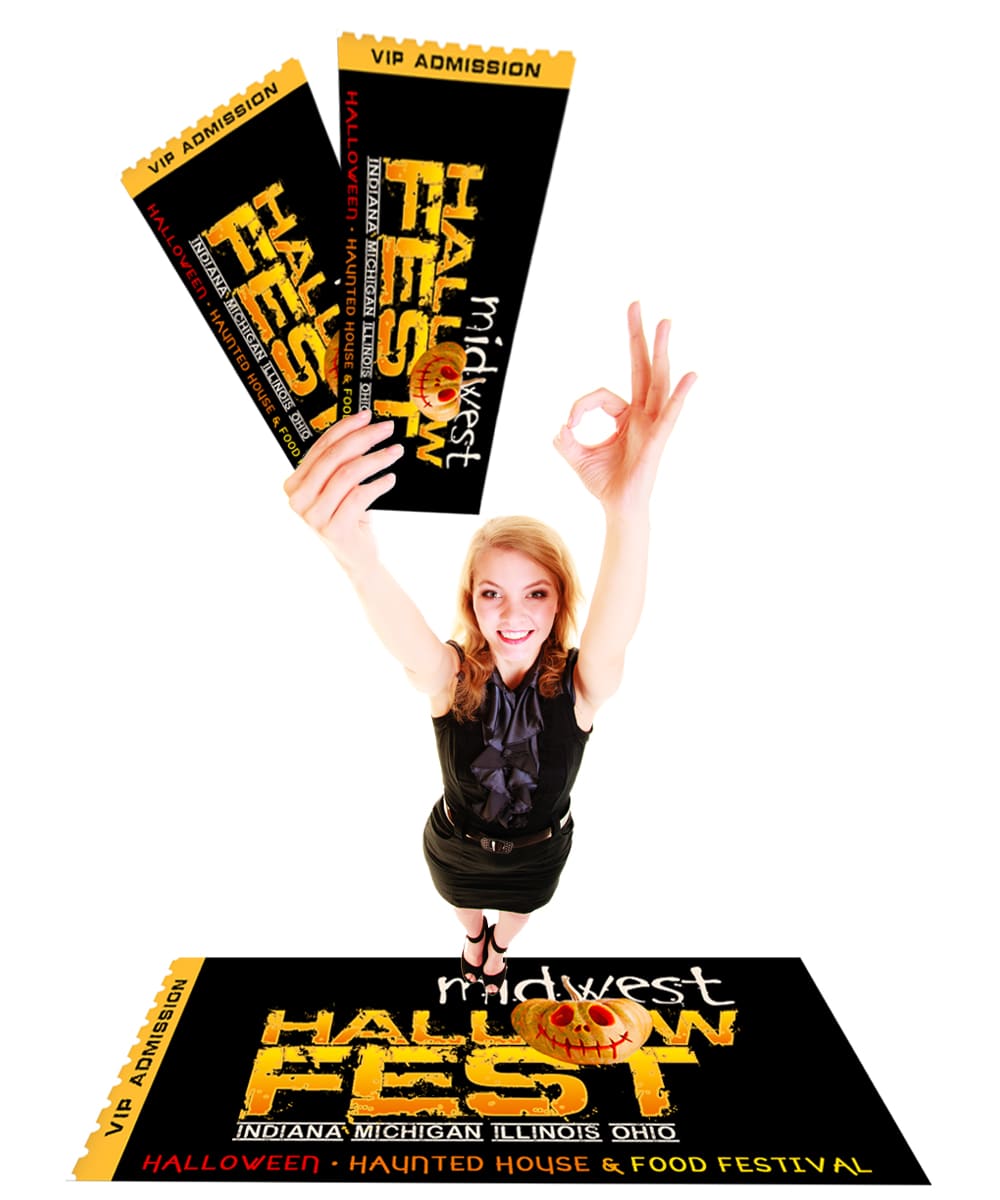 HALLOWFEST TICKETS
Tickets are Limited
Get Your Tickets Now And Save... click here!

COME EAT. COME DRINK.
COME PLAY. COME HANG.
COME LAUGH. COME SCREAM.
COME ENJOY!

MIDWEST HALLOWFEST
IS THE PLACE FOR YOU THIS FALL!
Laughs, Screams, Music, Culinary Delights, Games, Stage Shows... and More! Don't Miss A Single Minute!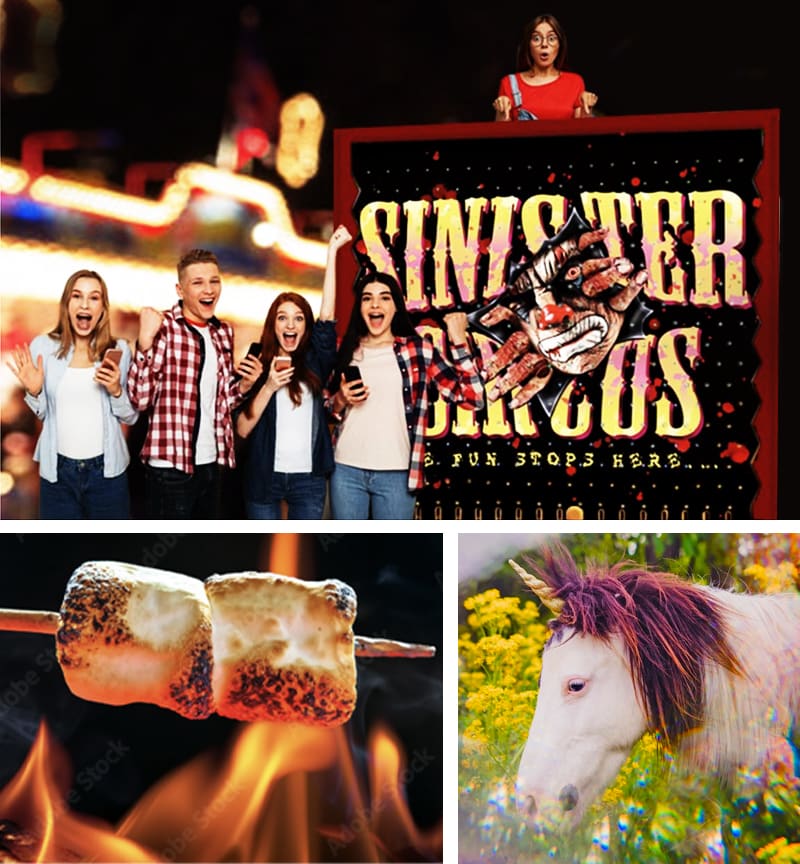 FUN-FILLED HALLOWEEN ACTIVITIES & EVENTS
HallowFest is packed with fun and exciting Halloween Activities and Events. Enjoy Haunted Houses and Monsters in the House. Relax with friends during the Fire Pit Parties. Watch Movies Under the Stars and have Face Painting Artists dazzle you with cool designs, Pet and cuddle Whitney's Magical Mini Ponies. Experience the Atomic Bubble Bashes as well as the Light Up Legend Fireworks... it's all at HallowFest 2023!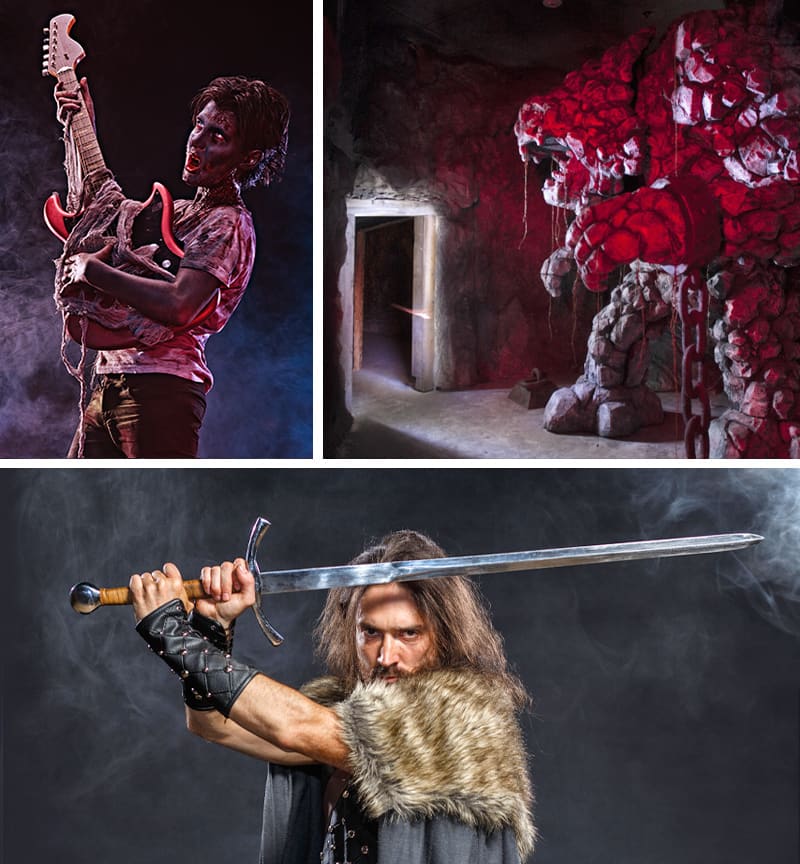 SENSATIONAL SHOWS
You'll be amazed at the exciting shows during this year's Midwest HallowFest. Experience several of the country's Top Rated Haunted Houses. See Sensational Stage Shows. Immerse yourself in the season at this Fantastic Fall Festival. 15 Fun-Filled Days that you will never forget!
Starting Friday, October 6!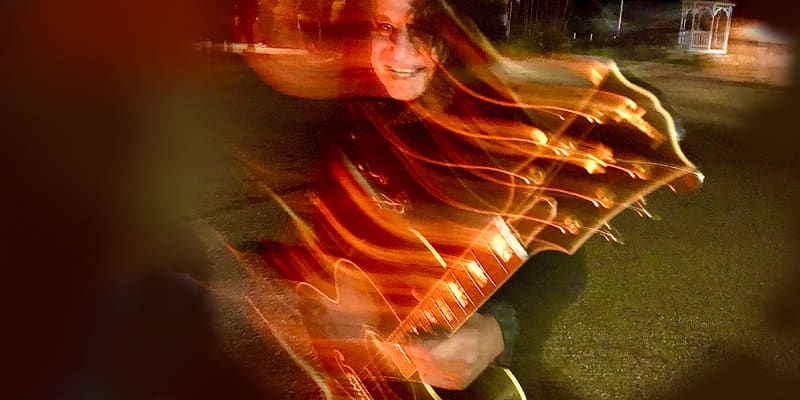 OUTSTANDING MUSIC & LIVE ENTERTAINMENT
Midwest HallowFest 2023 features all sorts of exciting entertainment. From Magicians to Musicians. From Creatures to Comedians. From Face Painters to Fireworks. There is something for absolutely everyone. Come out and let us entertain you! And it's all at the popular Legend Park in Mishawaka, Indiana... America's Scream Park!
Purchase Tickets here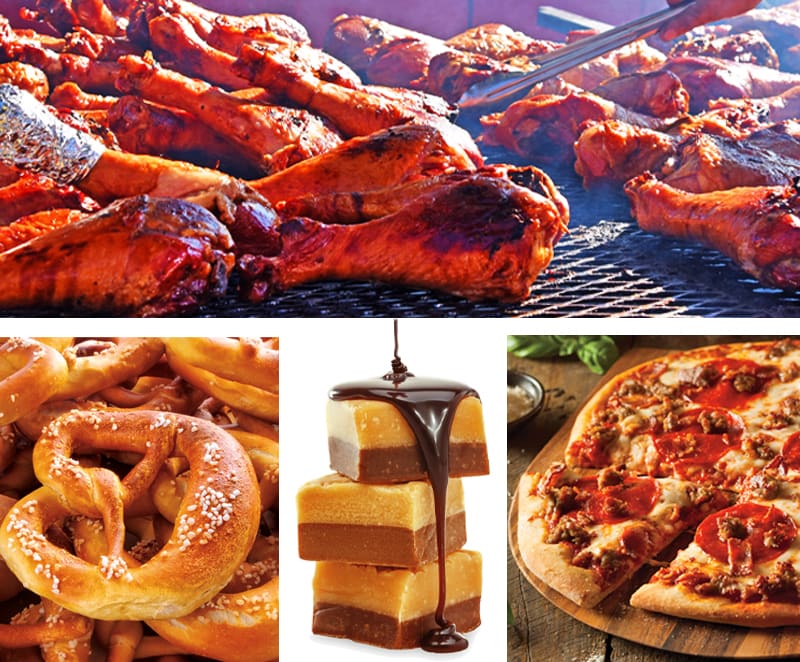 DELICIOUS FOODS OF ALL TYPES
The Midwest HallowFest is the place to feed your 'Hunger Monster'. Let our Grill Masters impress you with Smoked Pulled Pork, Giant Turkey Legs and other BBQ favorites including Burgers and Brats. Feast on Texas Chili, Fear Fries and Corn Dogs. Indulge in Hot Fresh Mini Donuts, Giant Pretzels and incredible Homemade Gourmet Fudges! Some of the most delicious, delightful and scrumptious food you'll find anywhere.

DO NOT MISS THIS FUN EVENT!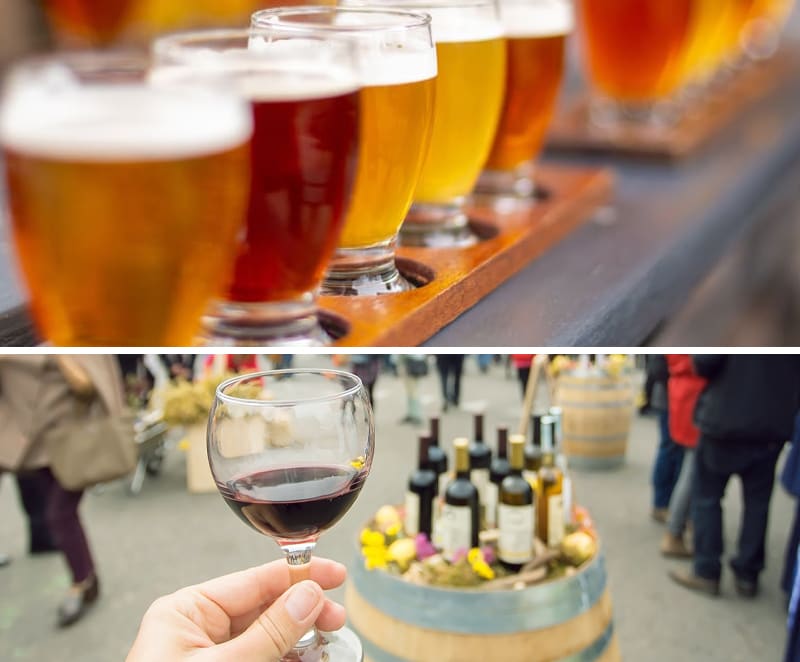 BEER & WINE
The Midwest HallowFest also delivers Beer and Wine to complement the activities. Enjoy delicious food paired with your favorite beverages. Even if you're not an avid Halloween or Haunted House fan, you'll certainly want to partake in the Food, Beer & Wine portion of this exciting Festival!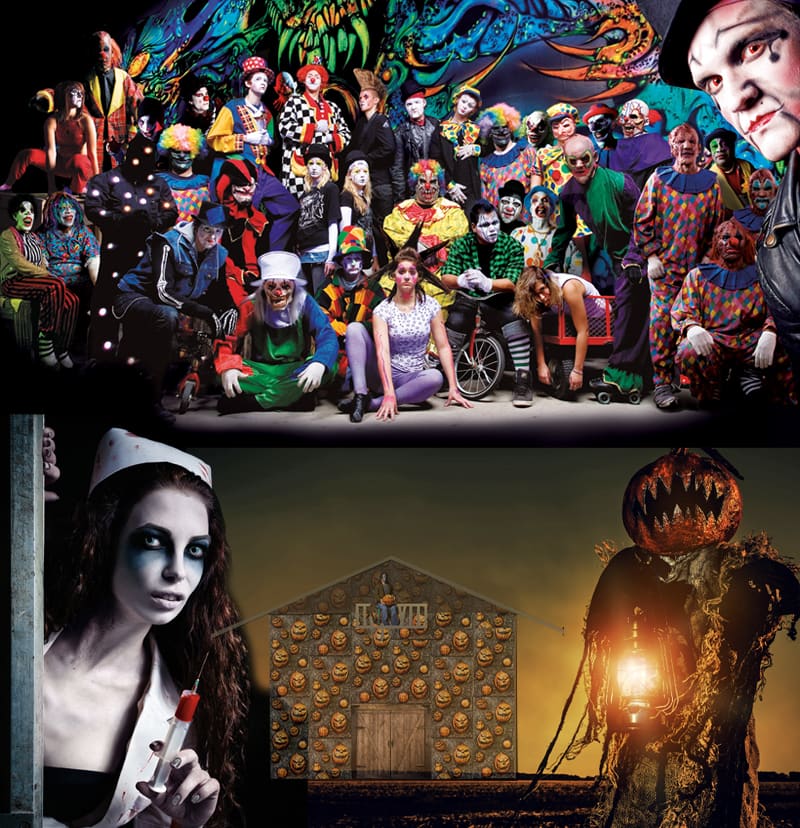 AMERICA'S BIGGEST, BEST HAUNTED HOUSES
Halloween and Haunted House fans... do not miss this great fall event! This year the Midwest HallowFest will once again be hosted by Legend Park in conjunction with their popular Fear Itself Show! Legend Park "America's Scream Park" showcases several incredible Haunted Houses providing you with hours of chills, thrills, screams and laughter. Bring your friends and family as one of the country's best Scream Parks blows you away!
Click for info on THE HAUNTED HOUSES
Click here to visit FEAR ITSELF AT LEGEND PARK

IF YOU LIVE ANYWHERE NEAR HERE...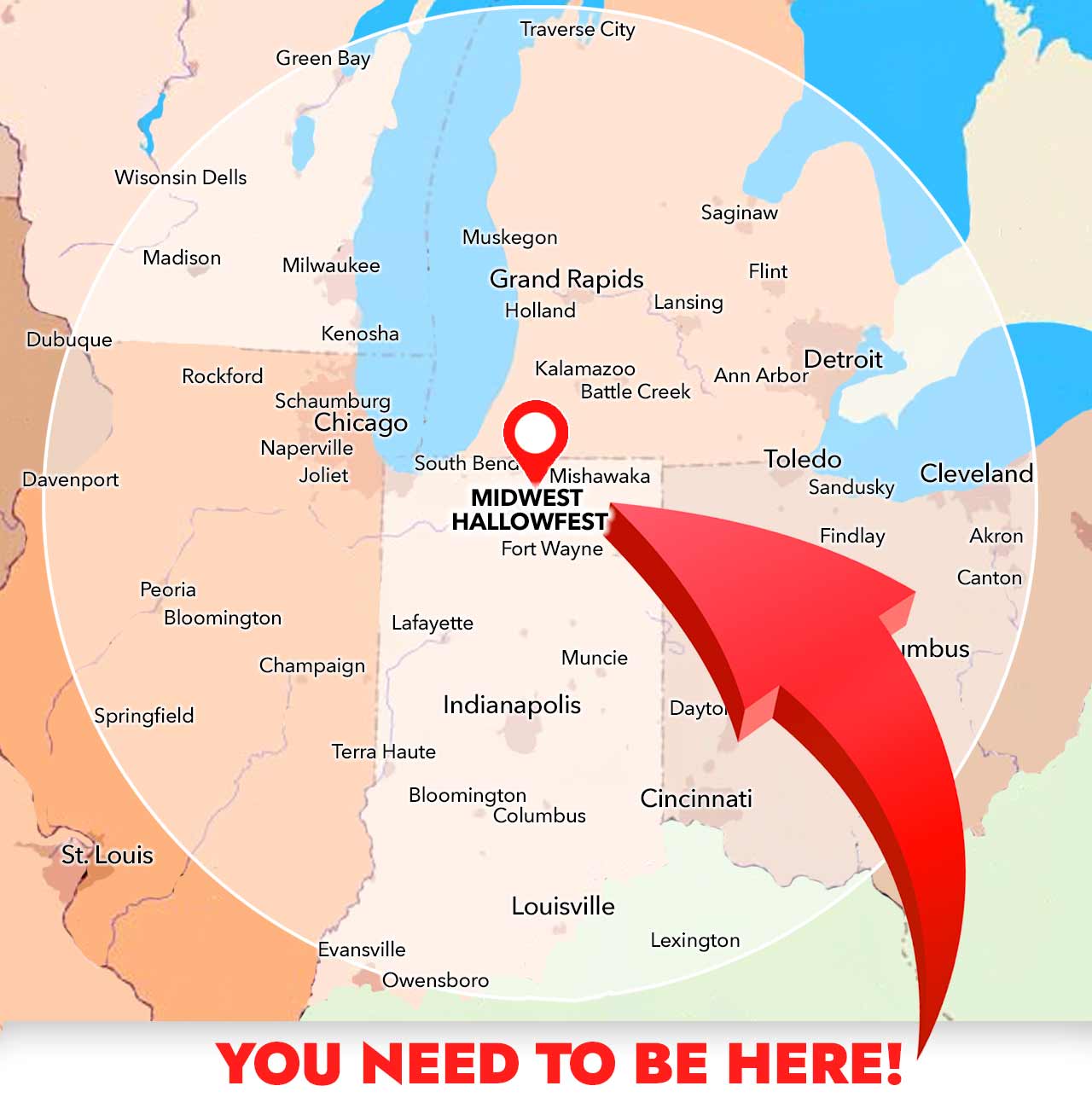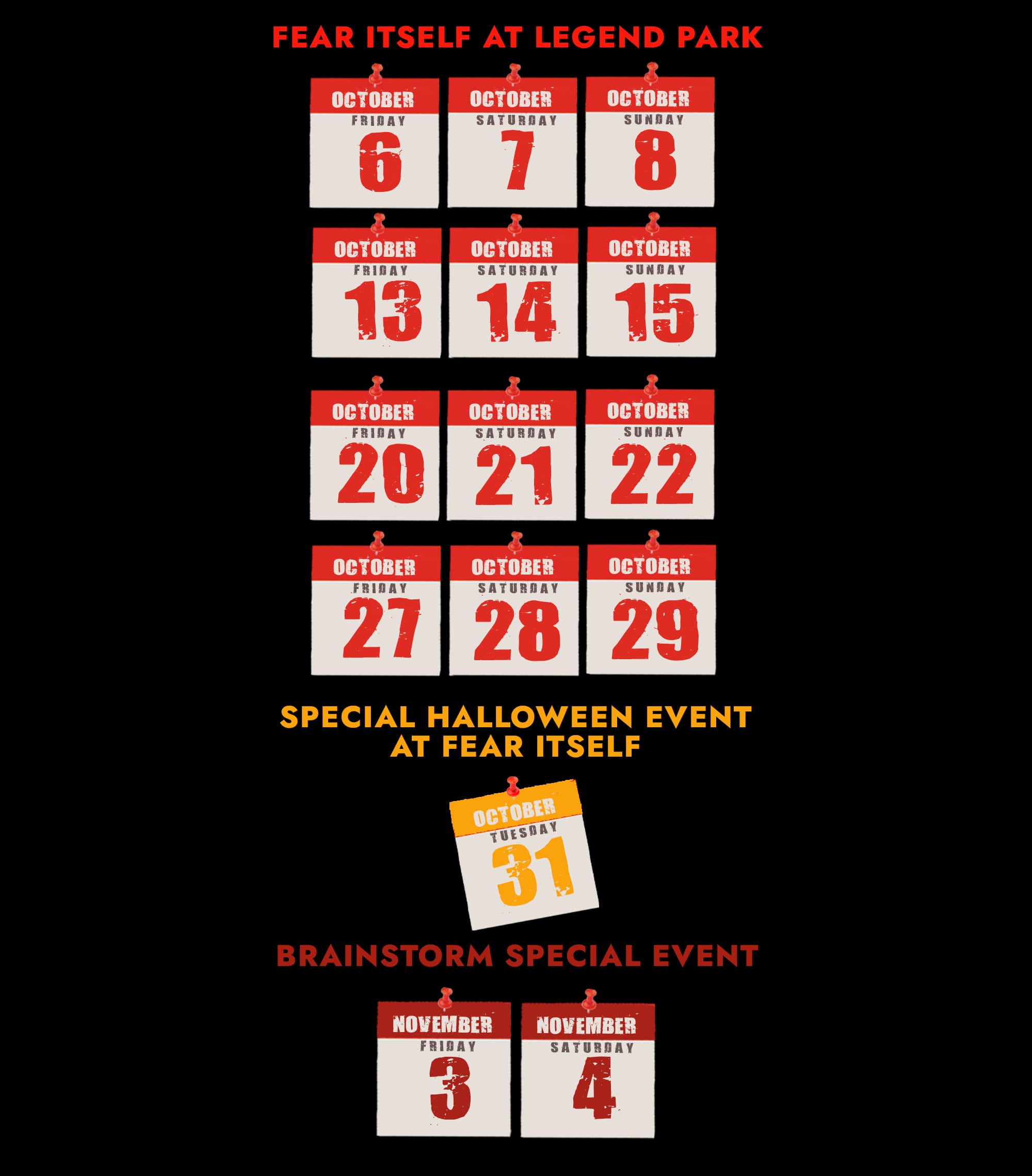 MARK YOUR CALENDAR FOR
THE LAST BIG EVENT OF THE YEAR!
MIDWEST HALLOWFEST & FEAR ITSELF
hosted by Legend Park... AMERICA'S SCREAM PARK

TICKETS ARE LIMITED
ORDER YOURS NOW
SAVE BIG when you purchase online... click here!

FOR MORE INFORMATION
visit LegendPark.com
or call 574.256.6666 between 9 am - 6 pm