MIDWEST HALLOWFEST
HALLOWEEN'S FOOD, BEER & WINE FESTIVAL
The Midwest HallowFest 2022 features savory and delectable Food, Beer & Wine. Come for the Fun. Come for the Laughter. Come for the Feast!
HallowFest also brings you a nice variety of delicious Foods. Enjoy mouthwatering Smash Burgers, Brats & Dogs. Partake in Giant Turkey Legs, Texas Pulled Pork and Gourmet Mac N Cheese, Camp Kettle Chili and more. For your Sweet Tooth check out the Gourmet Fudge and Hot Mini Donuts. Come enjoy the Food, Beer & Wine at the Midwest HallowFest!

If you Love Beer, Wine and Food... get your tickets to the Midwest HallowFest

Click for Tickets
Check out the Outstanding Beers, Wines & Amazing Food Featured at
the Midwest HallowFest!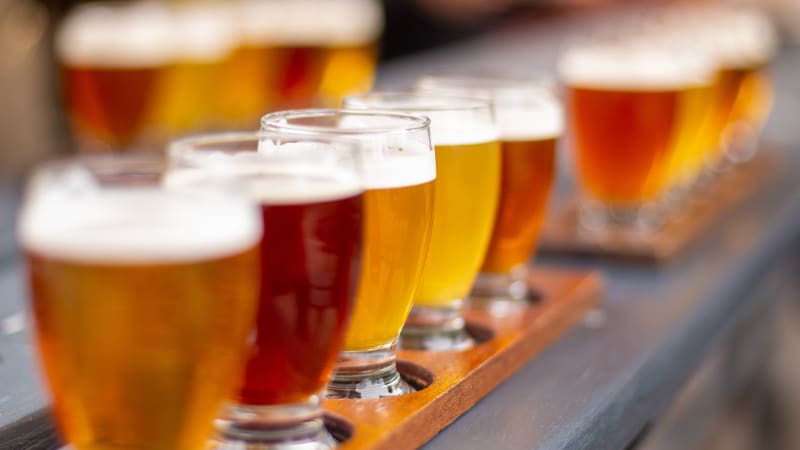 FOR BEER LOVERS
Come enjoy your favorite beer at the Midwest HallowFest's Food, Beer & Wine Festival. Domestics, Imports and Craft Beers. The selection of great beers complimented by delicious festival food will be a treat to all beer lovers.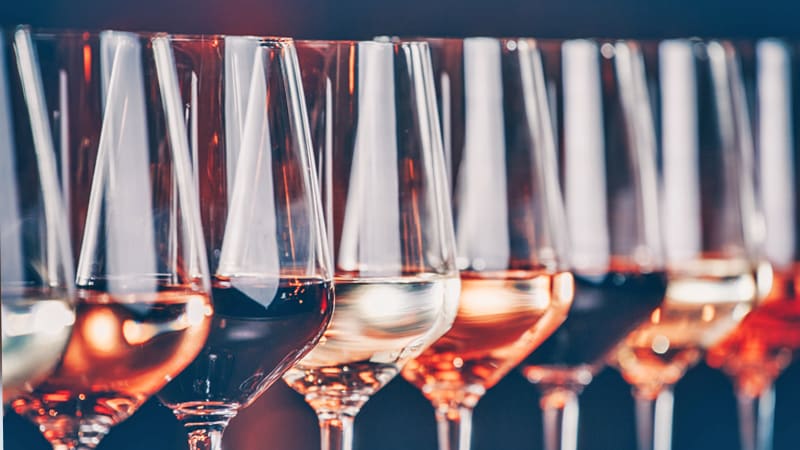 WINE. VINO. GLOGG. NO-NO JUICE
The Midwest HallowFest provides the perfect opportunity to indulge in a little wine while you enjoy this fun fall festival. Relax. Laugh. Immerse Yourself in the Atmosphere. Enjoy the Live Entertainers... all while sharing a glass of vino with friends and family. Celebrate Life... because at the Midwest HallowFest, that's what it's all about.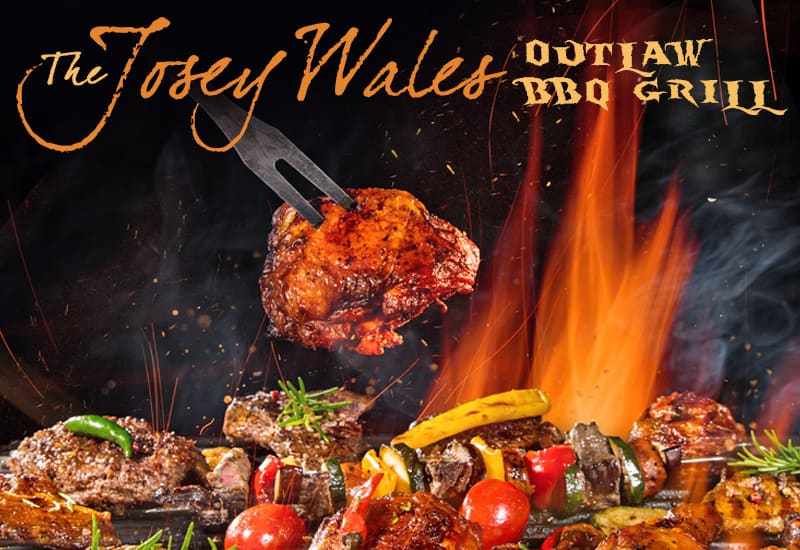 THE JOSEY WALES OUTLAW BBQ GRILL
This simple outside BBQ Grill offers many mouthwatering barbecue favorites: Smash Burgers, Quality Dogs & Brats, Texas Pulled Pork even Giant Turkey Legs. Plus, the Josey Wales delivers all of the fixins'... Camp Kettle Chili, Woody's Mac N Cheese and more. All grilled before your very eyes!
Now, are you gonna pull some of that pork or whistle Dixie?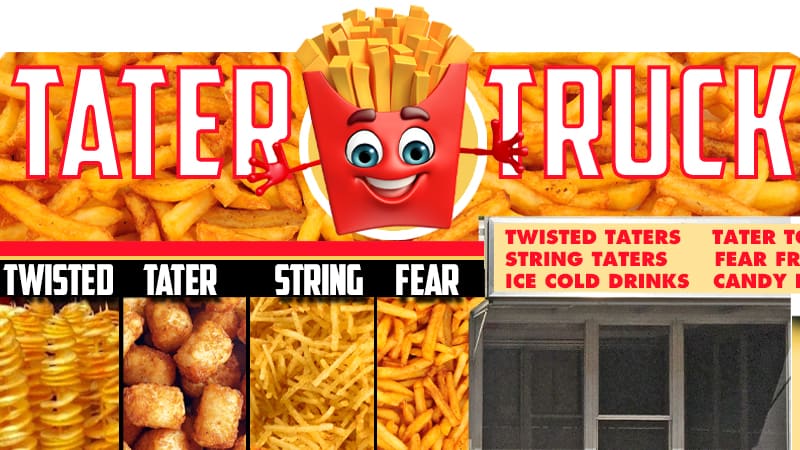 THE TATER TRUCK
You'll find your favorite Potato Treats, from Tater Tots to Fear Fries at Legend Park's Tater Truck. Satisfy your Tater Cravin right here. People that love potatoes, love the Tater Truck!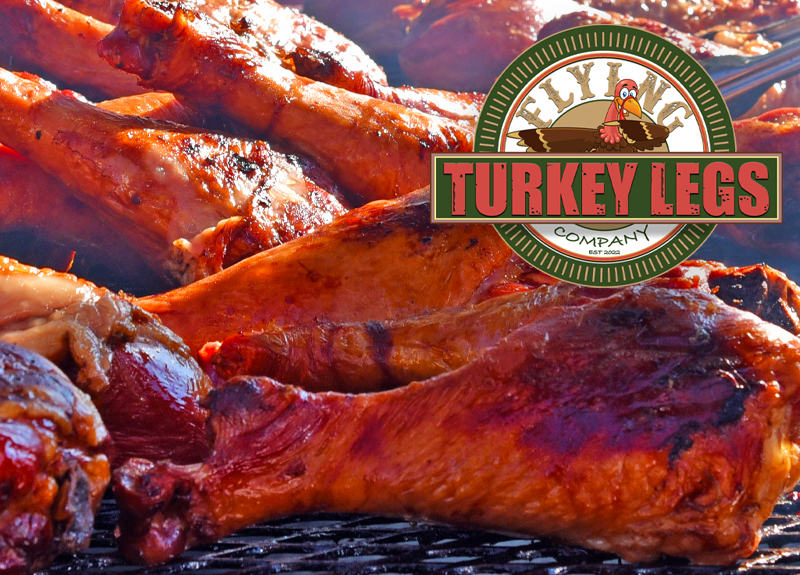 FLYING TURKEY LEGS COMPANY
These are the tastiest Turkey Legs you've ever had... and for darn good reason. These Turkey Legs are marinated, then smoked... and finally grilled to perfection! The Flying Turkey Legs Company...
Gobble. Gobble. Nice Legs!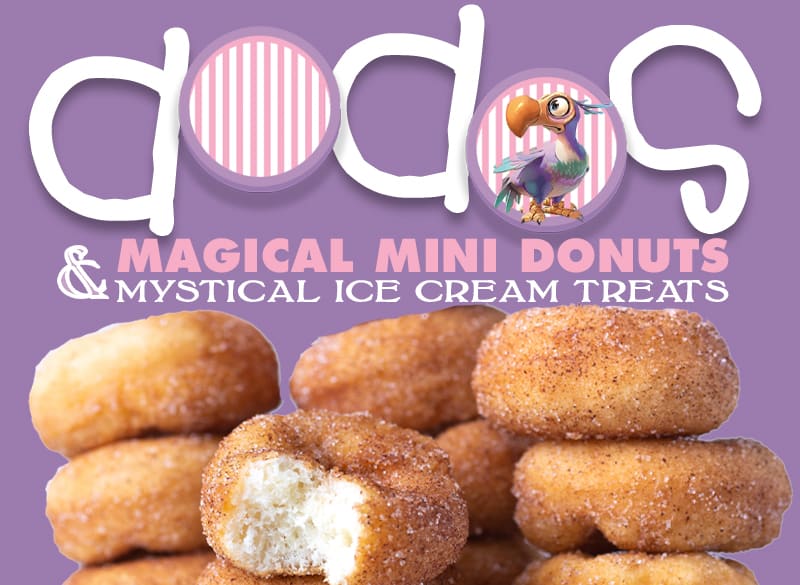 DODO'S DONUTS - MAGICAL MINI DONUTS & MYSTICAL ICE CREAM TREATS
Dodo's Donuts are irresistible! These Mini Donuts are prepared before your very eyes... hot, fresh and delicious! Add a scoop of Dodo's Specialty Ice Cream and Special Toppings and you now have a Magical, Mystical Treat that you can't find anywhere else!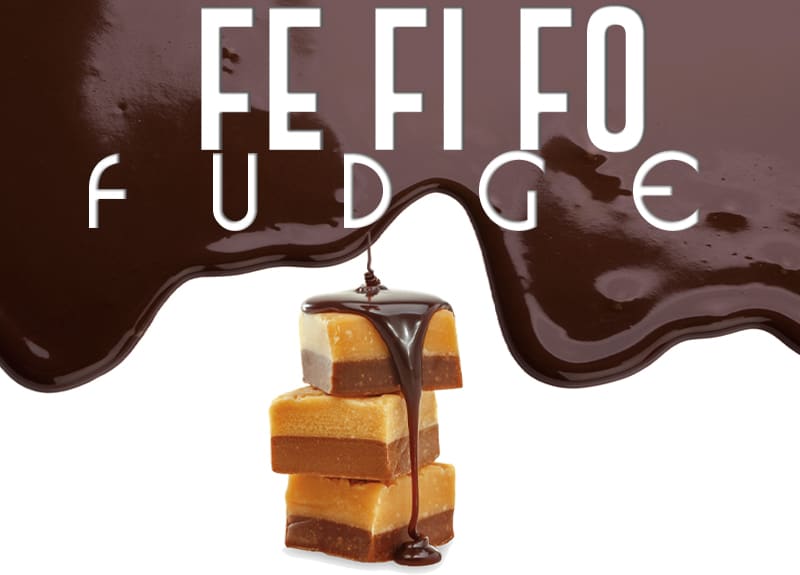 FE FI FO FUDGE - HOMEMADE GOURMET FUDGE
Fe Fi Fo Fudge, the best fudge from here to Mackinac Island. This gourmet fudge is carefully crafted in huge fudge vats, using only the finest ingredients. From Double Trouble Chocolate to the Peanut Butter Explosion. From the unique I Dream of Creamy Creamsicle to the popular Nana Opal's (a caramel fudge almond delight).
Fe Fi Fo Fudge is worth a visit to the HallowFest all by itself!
Indulge in the Fudge Baby (just don't forget to take some home for later)!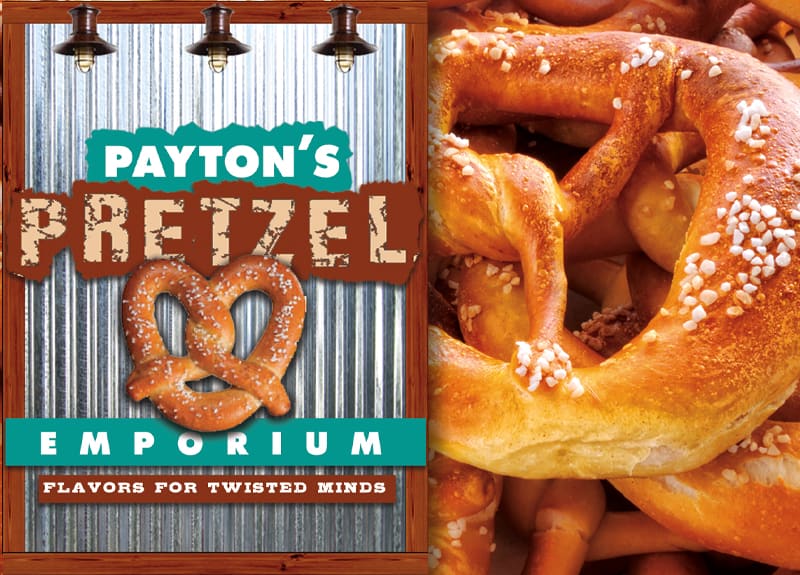 PAYTON'S PRETZEL EMPORIUM - GIANT PRETZELS
Payton's Pretzel Emporium delivers guests Giant, Soft Pretzels, cooked to perfection. Payton's Pretzels always hit the spot.
Giant Pretzels from Payton's Pretzel Emporium... Flavors for Twisted Minds!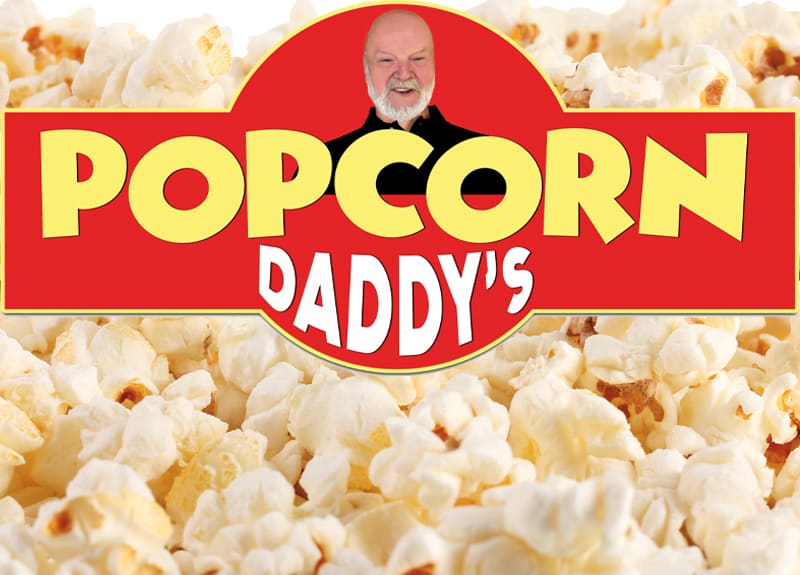 POPCORN DADDY'S HOT & FRESH, POPPED MOVIE POPCORN
There's nothing quite like the aroma of that fresh, popping popcorn... except for the taste. When you visit the Midwest HallowFest, stop in at Popcorn Daddy's for hot and scrumptious popcorn. Who knows, you might even see Popcorn Daddy himself, hanging out just popping away!
DO NOT MISS
THE GREAT FOOD, BEER & WINE
AT THIS FESTIVAL!
GET YOUR TICKETS NOW!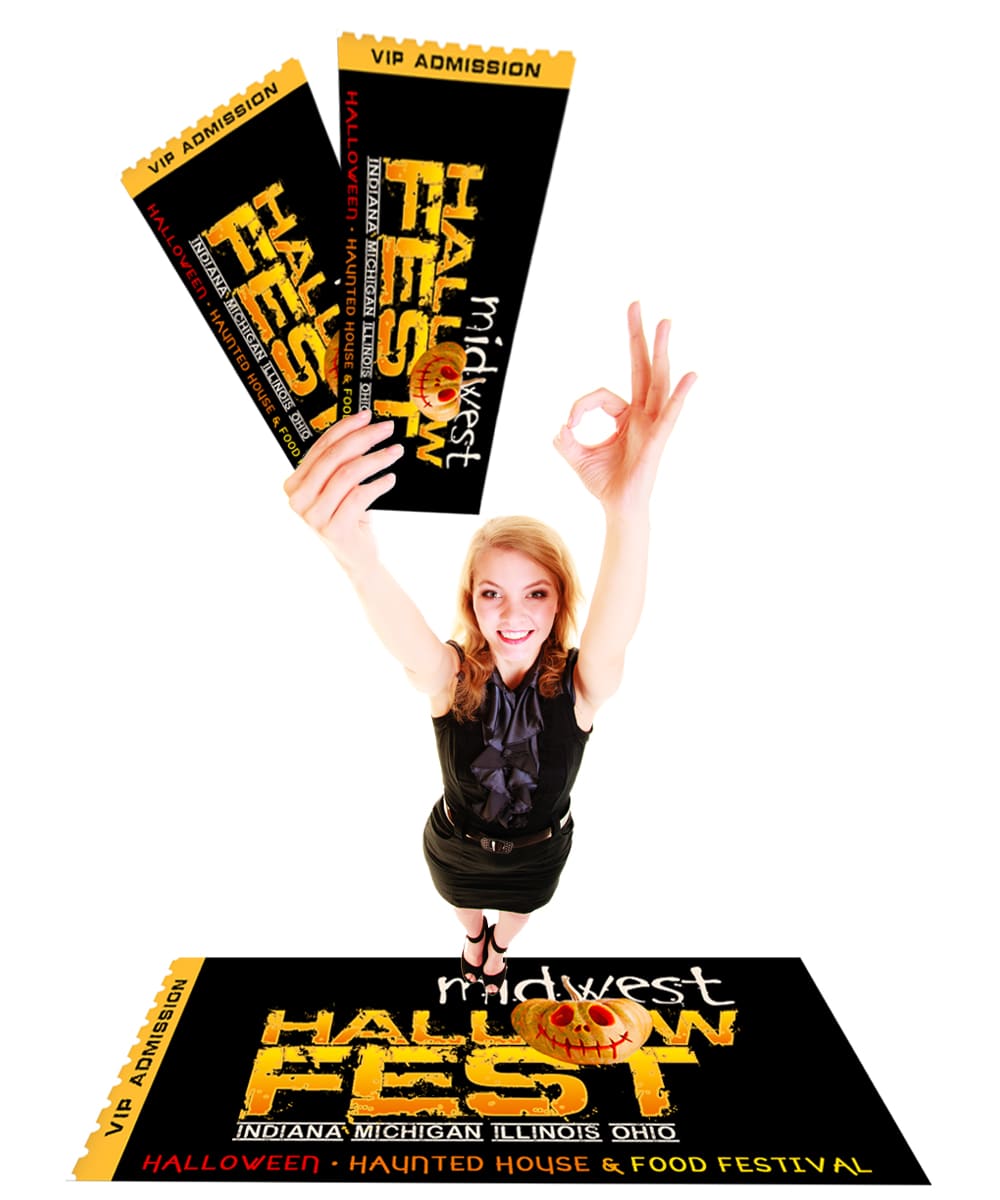 HALLOWFEST TICKETS ARE LIMITED
SO GET YOURS NOW
PLUS, SAVE BIG When You Get Your Tickets In Advance... Click Here To Save!